(Click to Enlarge)
We have in stock (18) Unused (New Surplus) Siemens 8DA10 GIS Circuit Breakers, Mfg 2006, never installed. (3) Line-ups of 3 and (3) Line-ups of 4, Max rating 2000 amps, up to 40.5 Kv.
(Click to Enlarge)
6275kW Steam Turbine Generator Set for Sale. Installed new in 1990! The turbine is a Coppus Murray, Frame RJD5M3, 4750rpm, 465psig, Temp 650F, Exhaust 3 HgA, 9 stages, Throttle Flow 70,000 lbs/hr. Gear: Lufkin, 7000hp, Ratio 2.64:1, Service Factor 1.3 Generator: Ideal, 6300kW, Frame 21120-30, 1800rpm, .9PF, 4160Volts, 3 Phase, Insulator Class/Rise F/80C, Excitation: Brushless with PMA, Enclosure TEWAC, Cooling Water 85F. The STG is from a waste to energy plant. In service 1990. Shut down in May 2011 Turbine hand turned every 30 days. Call or email for more details.
(Click to Enlarge)
[Curtis/Rateau]
KW:[4989 @1800]
RPM:[1800]
Duty:[Cont.]
Frame:[ T8] Ins Class:[F] Inlet Pressure:[450 psig] inlet Temp:[650º F]
Exhaust[ 4" hg]
Governor:[ Woodward ] GEAR Mfg:[ Western Gear ] Service HP: [5351 HP]
Ratio:[ 2.77 to 1] Service Factor: [1.3]
GENERATOR Mfg:[Ideal] Frame:[ 21120-30]
KW: [4000] RPM:[1800] Ins Class: [F]
Volts:[ 2400/4160] PH: [ 3 ] HZ:[60]
Space Heaters [240 Volts 1500 Watts]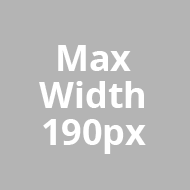 Vestibulum bibendum nibh ac augue iaculis efficitur. Duis accumsan id nunc sit amet vulputate. Donec sollicitudin risus vel ipsum faucibus luctus.
Button